EXTERIOR
BlackSheep has the standard layout of the 440 Lagoon topside. She has ample room for guest to have their own space without tripping over each other. With the incorporated fly bridge, trampolines, front cocktail area and seating for 8 in the back, there is no shortage of places to lounge out comfortably.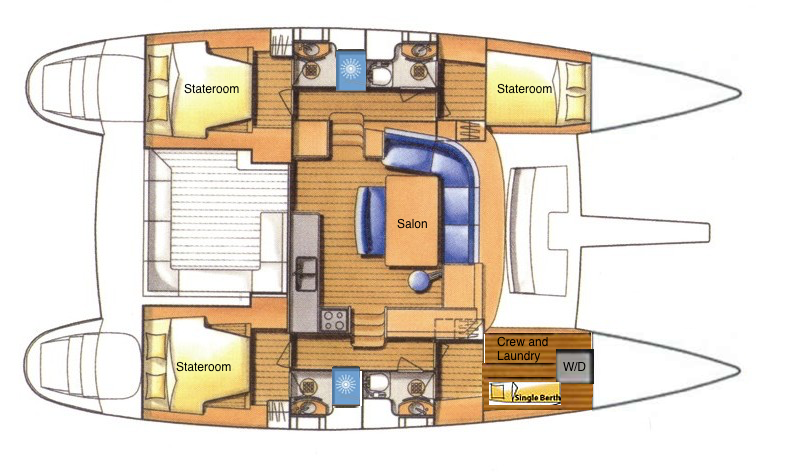 INTERIOR
She was purchased as a 4 bedroom, 4 bathroom "charter version" but has been modified to make living conditions more accommodating. The two wet heads aft have been removed and converted into dedicated showers. This gives BlackSheep the 2 bathroom, 2 "full" showers, instead of showering with the head.
We also removed the starboard front berth and converted it into a laundry/storage room. Mayla did not want the traditional full cycle washer/dryer combo (which would only wash & dry 2 pairs of jeans in a 4 hour time), so we installed stackable front loading washer dryer.
Each room has separate A/C along with the main salon. The two remaining heads are both electric flush so no pumping and "splash back" here.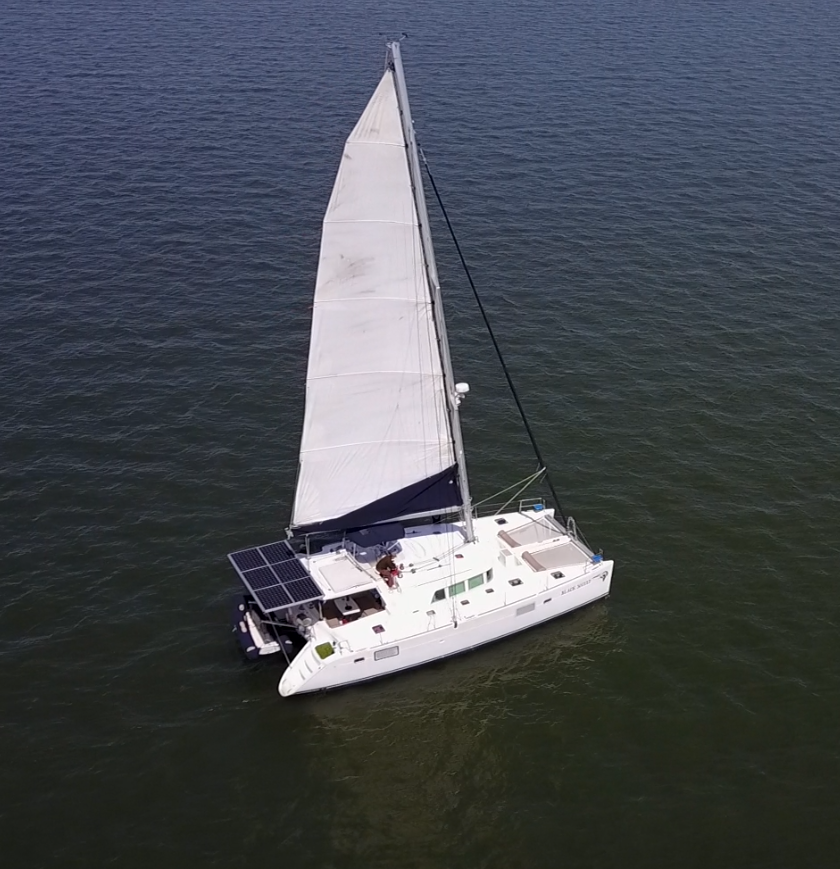 SYSTEMS
BlackSheep's systems have been completely redone. A full Garmin system for navigation has been installed up top with a 7612XSV touchscreen chart plotter. This system controls all the music and radar. The auto pilot is the mechanical retrofit Garmin upgrade with track following and wave state learning capabilities. WIFI control so the boat can be steered from anywhere.
We installed 2000 watts of solar combined with lithium batteries for the house bank which makes it seem the same as being on the dock, we never shut down our systems. If you want a cup of coffee, no generator required! The auto gen start feature has also been added. When the house bank is depleted to a certain level, the generator will automatically start to charge everything up and shut down automatically.
BlackSheep also has a 60 g/h water maker installed, so water will never be an issue. This will also save us trips to any marina for water fill or top off.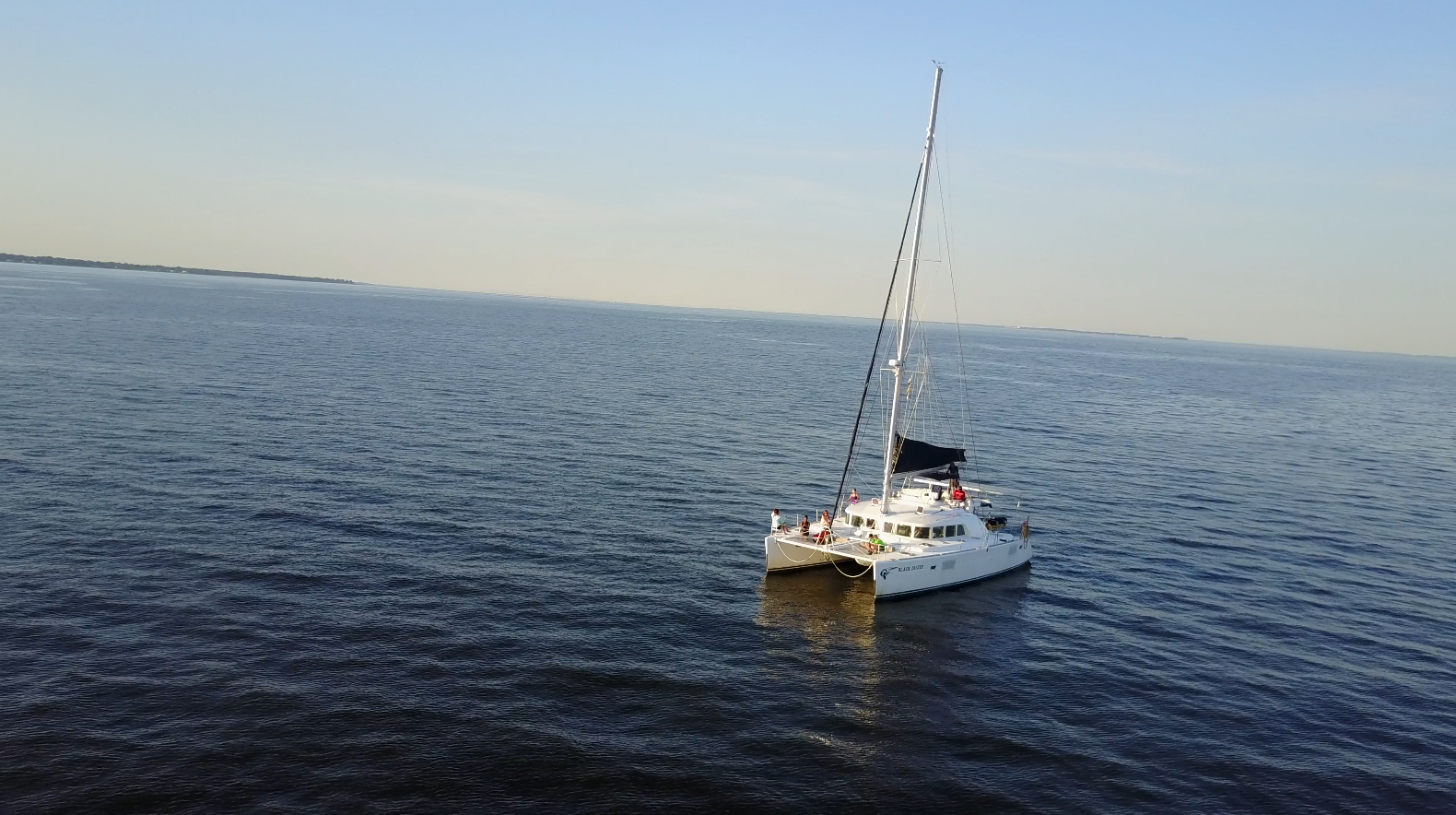 UNDER SAIL
BlackSheep is a very easy and extremely comfortable ride! She tends to get around 1/2 winds and maybe just a touch more. With her folding props and sails engaged, it is incredible to sail the coast of any location!
LEARN TO SAIL
This charter is designed for you! It is your decision to sail, sit-back or explore. How much time we spend sailing or anchored in a private lagoon is completely up to you!

Book Now
Check Calendar for Schedule availability. Calendar